Joint Support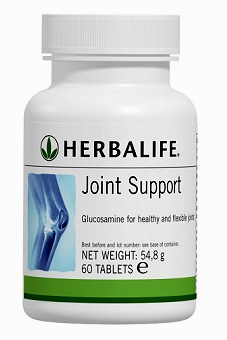 This unique formulation of herbs and enzymes, along with glucosamine, can help support flexibility and promote healthy joints and muscles.
Designed to help promote mobility and support joint health. Perfect for anyone looking to improve their overall joint health or reduce the effects of ageing naturally. Age and an active lifestyle can wreak havoc on joints and muscles. Herbalife has formulated a herbal-based product, which can help provide support to aching joints. Also useful for athletes to assist in improving post-workout muscle discomfort.Experience the benefits of six of the most widely used herbs, enzymes and nutritional factors all known to benefit aching joints and muscles.
Key Benefits
Contains glucosamine to help support joint flexibility.
Product Usage
Take one tablet three times per day.