Herbalifeline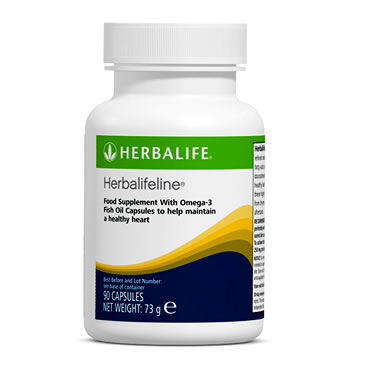 Herbalifeline® is an omega 3 supplement rich in Omega-3 essential fatty-acids EPA and DHA, known to help maintain a healthy heart.
Herbalifeline - Key Benefits
Rich in EPA and DHA to help maintain a healthy heart. To achieve this beneficial effect, consume 250 mg of EPA & DHA per day as recommended by the European Food Safety Authority (EFSA).
Consuming Omega 3 fatty acids helps keep your heart healthy, our bodies do not produce adequate levels so we need to obtain them from an external source.
DHA also contributes to the maintenance of normal brain function and vision.
Contains essential oils to freshen the taste.
Herbalifeline - Product Usage
One softgel, two to three times per day, preferably with a meal.