Herbalifeline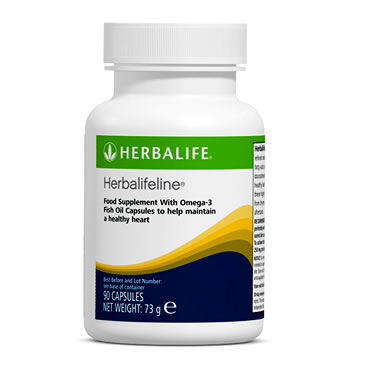 Herbalifeline is a marine lipid complex which contains both sources of essential fatty-acids EPA and DHA. For those who find it hard consuming fish twice a week, get your Omega-3s with Herbalifeline capsules that are easy to swallow and don't have a fishy aftertaste.
Key Product Benefits
Provides EPA Omega 3 fatty acids and DHA.
Contains essential oils to enhance and freshen the taste.
Each capsule contains 500 mg of marine liquid complex (fish oil) which provides both sources of Omega-3 fatty acids EPA (114 mg) and DHA (75 mg).
Product Usage
One softgel, two to three times per day, preferably with a meal.