Herbal Aloe Drink Concentrate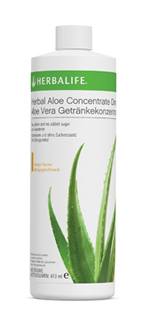 Herbal Aloe's soothing properties help counter digestive dysfunction which can result in weight, energy, immunity and skin problems. Herbal Aloe supports healthy digestion with organic nutrients found in the Aloe vera plant in a refreshing digestive beverage. Comes in 2 flavours - original lemon and mango.
Key Benefits
Contains 40% Aloe Vera juice derived from the Aloe Vera leaf.
Contains no added sugar and is low in calories.
Contains citrus to provide a refreshing flavour.
Add Herbal Aloe Concentrate to water to provide a refreshing and soothing drink, which may help you to drink more water thus helping you to achieve the required fluid intake of 2-2.5 litres per day.