Herbal Aloe Drink Concentrate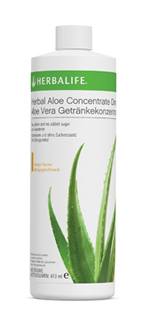 A tasty and kilojoule controlled drink, to help you stay hydrated. Simply add it to water for a healthier alternative to high-kilojoule, sugary soft drinks. Comes in 2 flavours - original lemon and mango.
Key Benefits
Contains 40% Aloe Vera juice derived from the Aloe Vera leaf.
Contains no added sugar and is low in calories.
Contains citrus to provide a refreshing flavour.
Add Herbal Aloe Concentrate to water to provide a refreshing and soothing drink, which may help you to drink more water thus helping you to achieve the required fluid intake of 2-2.5 litres per day.