N-R-G Instant Guarana Beverage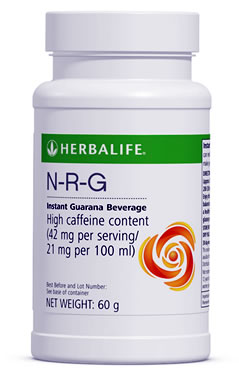 Guarana, blended with orange pekoe, a traditional black tea with a fine and rich flavour. Contains 42 mg of caffeine from Guarana per serving.
Key Benefits
Guarana, a native South American shrub, has been used for centuries by the Amazon Indians for its caffeine content which supports alertness and helps reduce mental fatigue
Guarana helps the body to maintain normal invigoration and concentration.
Product Usage
Mix 1g (approx. 1/2 teaspoon) with 200-250 ml of hot or cold water. Drink one to two glasses per day.