Healthy Breakfast Pack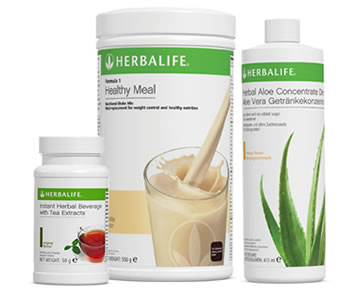 Of the three main meals of the day, breakfast is the meal that is most likely to be skipped. Breakfast is the first meal of the day, literally the meal that 'breaks' the overnight 'fast'. It is the meal that the body needs to top up its glucose levels, which is the body's main source of energy. It also fuels the muscles that are necessary for physical activity. If you skip breakfast, you'll have a shorter attention span, be less alert, take longer to react, have low blood sugar and decreased productivity.
Pack Details
Formula 1 Nutritional Shake Mix (Choice of 5 Flavours)


Formulated with an exclusive blend of selected proteins, vitamins, minerals and herbs. Low in calories, low in fat and a valuable source of fibre. Provides 18 amino acids to help the body function at its optimum level. Now contains Aminogen, a naturally derived ingredient that helps the body break down protein into free-form amino acids. Additional vitamins and minerals. Contains completely non-genetically modified ingredients. Enhanced fibre blend for a smoother, easier mixing shake.

Instant Herbal Beverage (Original Flavour)


A unique blend of orange pekoe - a traditional black tea, and green tea with extracts of malvaflower, hibiscus flower and cardamom seed.

Herbal Aloe Concentrate (Original Flavour)


A tasty and kilojoule controlled drink, to help you stay hydrated. Simply add it to water for a healthier alternative to high-kilojoule, sugary soft drinks.