Can Apple Cider Vinegar Help Weight Loss?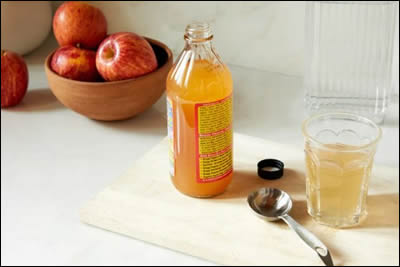 Perhaps surprisingly, studies show that apple cider vinegar could help people lose weight.
Several human studies show that vinegar can increase feelings of fullness. This can lead to eating fewer calories and losing weight.
For example, according to one study, taking vinegar along with a high carb meal led to increased feelings of fullness, causing participants to eat 200 - 275 fewer calories throughout the rest of the day.
Furthermore, a study in 175 people with obesity showed that daily apple cider vinegar consumption led to reduced belly fat and weight loss:
taking 1 tablespoon (15 mL) led to a loss of 1.2 kg
taking 2 tablespoons (30 mL) led to a loss of 1.7 kg
However, keep in mind that this study went on for 3 months, so the true effects on body weight seem to be rather modest.
That said, simply adding or subtracting single foods or ingredients rarely has a noticeable effect on weight. Long-term weight loss is created by adopting helpful and supportive diet and lifestyle habits.
5 Ways ACV May Help
Some animal studies suggest that the acetic acid in apple cider vinegar may promote weight loss in several ways:
Lowers blood sugar levels: In one animal study, acetic acid improved the ability of the liver and muscles to take up sugar from the blood.
Decreases insulin levels: In the same study, acetic acid also reduced the ratio of insulin to glucagon, which might favor fat burning.
Improves metabolism: Another animal study found that exposure to acetic acid showed an increase in the enzyme AMPK, which boosts fat burning and decreases fat and sugar production in the liver.
Burns fat: A study in mice fed a high-fat diet supplemented with acetic acid found a significant increase in the genes responsible for fat burning, which led to less body fat buildup.
Suppresses appetite: Another study suggests acetate may suppress centers in your brain that control appetite, which can lead to reduced food intake.